Senna Leaves (Sanna Makki)
Regular price
Rs.99.00 PKR
Regular price
Rs.120.00 PKR
Sale price
Rs.99.00 PKR
Unit price
per
Sale
Sold out
Senna Leaves have both anti-inflammatory and antiparasitic properties

Senna is most often used as a laxative, either to relieve constipation or in some cases, to help with weight loss.
Senna tea is a viable short-term treatment for constipation. Because senna tea can treat constipation, it may also help treat hemorrhoids that occur as a result of chronic constipation, but you should consult your doctor before use.
Senna Leaves Uses:
Laxative effect: The senna leaf contains an anthrone derivative, which has a stronger diarrhea effect and irritant than other laxatives containing sputum, so it can be accompanied by abdominal pain when diarrhea. Its active ingredients are mainly senna, A, B. After absorption through the stomach and small intestine, it is decomposed in the liver. The decomposition products excite the bone marrow ganglia through the blood to contract the large intestine, causing diarrhea. The effect of senna is wider and stronger. And it is considered to be more suitable for acute constipation than chronic ones.
Antibacterial: Senna plants produce many economically valuable compounds. In addition to their diarrhea, some senna leaves have antibacterial, antibiotic and detoxifying effects. The senna leaf water infusion has an inhibitory effect on dermatophytes such as A. sinensis and Star Nocardia in a test tube.
Hemostasis: It is effective for stomach and duodenal bleeding. The product is sprayed on the stomach bleeding under the gastroscope with the water immersion solution, and the immediate hemostasis can be seen directly. The protective effect on hydrochloric acid and indomethacin-induced gastric mucosal injury in rats is also beneficial to the prevention and treatment of gastric and duodenal hemorrhage.
Muscle relaxation: It can block the impulse transmission of the nerve-muscle joint and relax the striated muscle. Senna leaves can resist the smooth muscle spasm caused by acetylcholine, and the intestines gradually return to normal peristalsis.
Clean the intestines: Radiology abdominal plain film, colon and pyelography, and surgical abdominal surgery, all like to use senna to clean the intestines, the patient also feels convenient. Even if the cleaning is not ideal, you can clean the enema again. After more than 80 years of practice, it has gradually been promoted.
Water swelling: Due to emotional stagnation, diet is not good, excessive alcoholism. Symptoms can be seen in the abdomen, the belly muscles are exposed, and the limbs are not swollen (or slightly swollen).
Senna is approved by the Food and Drug Administration (FDA) as an over-the-counter (OTC) laxative
Senna tea can cause a number of different immediate side effects. These include:
mild abdominal cramps
severe diarrhea, especially with long-term usage
nausea
faintness, which can often happen as a result of diarrhea that leads to water loss
Share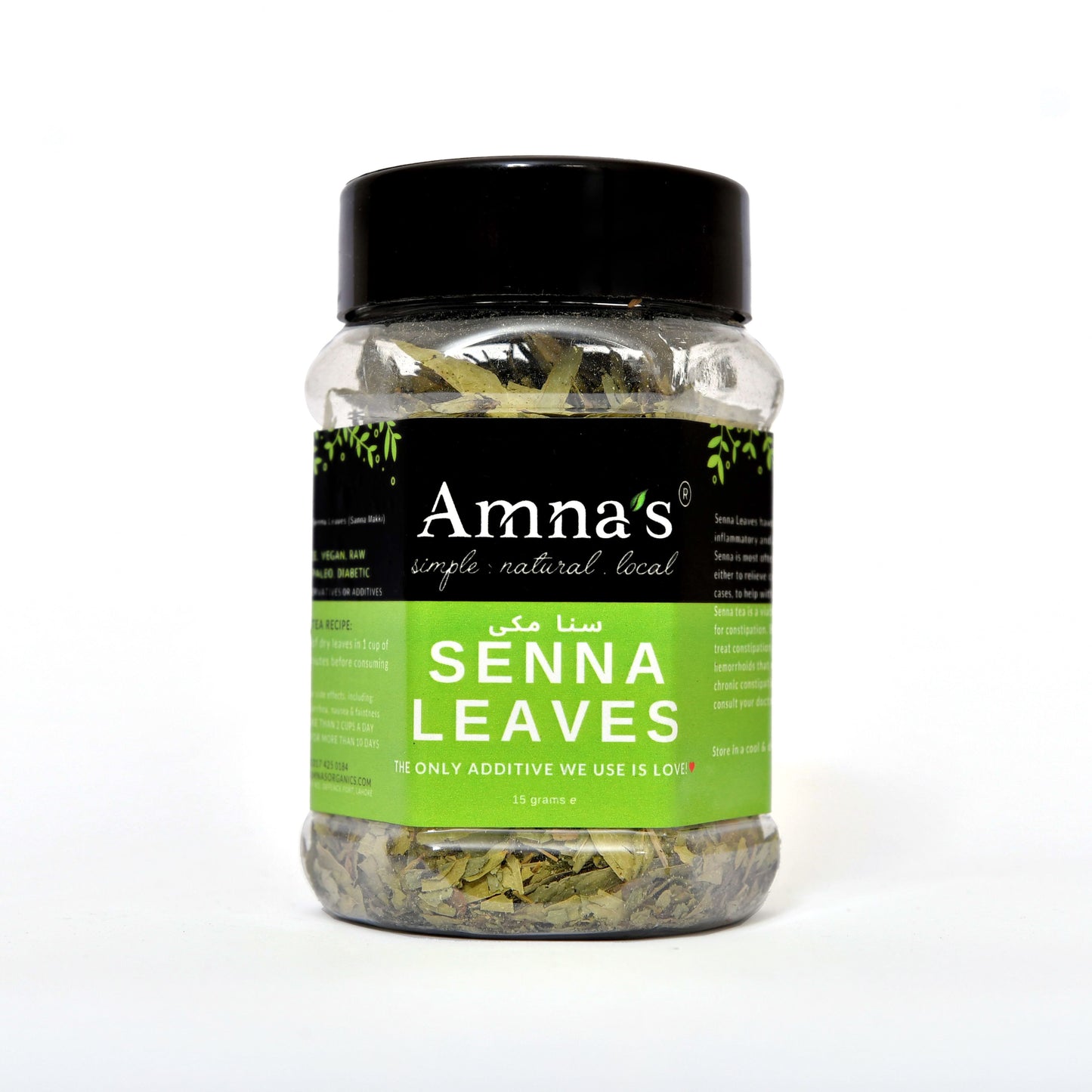 Very nice packaging and product is good too
It does what it says!
Taste actually isn't that bad, helps a lot with bloating but probably not a good idea to drink more than once or twice a week.
Good job
properly packed and ready to use
Good & Clean
Very good packaging & very clean leaves that are ready to use
Thanks for the quick and easy recipe too
Let customers speak for us